Retirement Community in Utica, NY

If you've been considering making the transition to a retirement community, then perhaps you'll want to consider making Acacia Village your home. Located near the beautiful Utica, NY area, we offer retirement community living for active adults who live independently, but would like to be free from home maintenance. An affordable monthly fee replaces all the expenses and hassles of home ownership, and includes a full range of services and amenities that are essential to an independent, enjoyable lifestyle.
There are many amenities for you to enjoy at Acacia Village that will make retirement community life fulfilling and enjoyable for you. You can relax in our pool and Jacuzzi area, or take in the natural beauty of the expansive grounds as well as patio or garden areas. And, you don't even have to cook at Acacia Village. Enjoy a chef-prepared meal in our spacious, attractive Terrace Dining Room. Or, you can enjoy breakfast, lunch or a light snack at Acacia Café. Retirement community living with us is truly worry-free.
Acacia Village is the premier retirement community in the Utica, NY area.
When you choose Acacia Village for your retirement community needs, you'll find that we have all the amenities you could hope for. Discover what we have to offer:
Events & Activities: There are endless recreational events and activities to choose from at Acacia Village. From card games to exercise classes, you're sure to find something you love here.
Dining: Acacia Village offers both fine and casual dining experiences, every day, so you only have to cook if you want to.
Maintenance: At Acacia Village, you'll love our beautifully manicured lawns and our well-maintained buildings. Included in your fee is light housekeeping every other week, too – for truly stress-free senior living.
Transportation: Part of enjoying retirement living at Acacia Village is leaving the driving to us! From trips to local malls and grocery stores, to planned excursions and recreational trips, we can help you get out and enjoy life.
Local Attractions: What makes independent senior living so great in the Utica, NY area? All the great attractions! Art, theater, museums, sports and much more – there is so much to do and see when you stay with us!
Safety & Security: At Acacia Village, your safety is always our prime concern. Entrances and doors are secured, staff is always onsite, and other safety measures are carefully maintained facility-wide.
When you're ready for retirement community living at its finest in the Utica, NY area, Acacia Village is ready to welcome you. We are located at 2160 Bleecker Street in Utica, NY, and we can be reached at 315.798.4775 or toll-free at 800.593.3353. Please contact us for more information on how we can help make your retirement worry-free and enjoyable.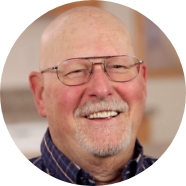 "One of the joys of being here is the comfort of being amongst friends."
- Tom Smedley, Acacia Village Resident
I'm interested in learning more about independent living.
I want to meet a member of your team and tour the beautiful campus.
 I have questions about life at Acacia Village.