Improving Your Cardiovascular Health

For questions or concerns,
call or click here:
(315) 798-4775
(800) 593-3353
According to the American Heart Association, being physically active is important to prevent heart disease and stroke, the nation's No. 1 and No. 4 killers.  To improve your overall cardiovascular health, they suggest that you exercise thirty minutes a day, five times a week. You can also divide your time into two or three segments of 10 to 15 minutes per day to spread out your workouts, especially if you are just starting to add exercise to your daily routine.
Physical activity is anything that makes you move your body and burn calories.
There are probably many things that you do each day that you may not even consider as exercise.  Things like climbing stairs or walking while you shop. The aerobic exercises that can benefit your heart include walking, jogging, swimming or biking, all of which you can enjoy at Acacia Village in our wellness center, in the indoor pool or even walking to dinner.   And don't forget that strength and stretching exercises are best for overall stamina and flexibility. Try that Chair Yoga, Tai Chi, or a hand weight class.  They are free of charge for residents of Acacia Village.
Start Simple, any exercise is always better than nothing!
The simplest way, start walking!  It's free and easy and you don't have to do it alone.  Get your spouse or your neighbor to join you.  Many of our residents take advantage of living at Acacia Village and walk through our hallways during inclement weather for exercise.   Many people meet at the Mall to walk and then visit over coffee.
It's good to have a goal.
Start slowly. By making some small changes in your routine, you can be on the road to a healthier lifestyle in no time.  If thirty or forty minutes of exercise a day seems an unattainable goal for you at this time, set a smaller goal in the beginning. You can increase your time and/or types of exercise as you get stronger.
Options for exercise in our area.
Attend a complimentary Yoga or Tai Chi class and see if the Acacia Village "healthy" lifestyle is right for you. To book a class call (315) 798-4775.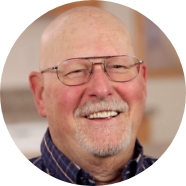 "One of the joys of being here is the comfort of being amongst friends."
- Tom Smedley, Acacia Village Resident
I'm interested in learning more about independent living.
I want to meet a member of your team and tour the beautiful campus.
 I have questions about life at Acacia Village.