As an independent living facility, Acacia Village does not provide personal care or medical services. We are conveniently located on the Masonic Care Community campus, which has a variety of healthcare options when independent living does not meet your needs.
Short Term Rehabilitation
The Masonic Care Community offers complete and comprehensive rehabilitation services to every individual we serve. Our uniquely specialized care provides the best in short-term and long-term rehabilitation.
Get Started with Short Term Rehabilitation from Masonic Care Community
Skilled Nursing
Long-term care, also know as Skilled Nursing Care, is a variety of services both medical and non-medical needs of individuals who are unable to care for themselves.
Explore our Skilled Nursing Services
Home Care Services
Acacia Home Care provides exceptional care in the comfort of your own home when your mobility or self-care may be challenged due to planned or unplanned medical events.
Get Started with Premium Home Care
Adult Residential Services
Adult Residential Care at Wiley Hall provides the perfect mix of services and activities to address an individual's moderate health care needs.
Discover Holistic Wellness Options with Adult Residential Care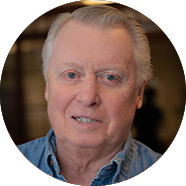 "You've earned to right to do what you want to do, not what you have to do. You're probably extending your life by living at a place like Acacia Village. When you arrive here, you open the door to a whole new world of experiences."
- Mike Derry, Acacia Village Resident
I'm interested in learning more about independent living.
I want to meet a member of your team and tour the beautiful campus.
 I have questions about life at Acacia Village.