Independent Senior Living FAQs
Let us help you answer questions about Independent Retirement Living at Acacia Village. Here are some of the most frequently asked questions.
Who owns and operates Acacia Village?
Acacia Village is owned and operated by the Trustees of the Masonic Hall and Home who also operate the Masonic Care Community. Both the Masonic Care Community and Acacia Village operate as not-for-profit corporations.
Who can live at Acacia Village?
Acacia Village is open to Masons and non-Masons who are at least 62 years old and who meet the financial criteria and satisfy conditions of occupancy. Acacia Village staff members are available to assist you with the application process. Acacia Village does not discriminate on the basis of race, color, religion, sex, disability, familial status or national origin.
What types of residences are available?
Acacia Village offers apartment-style residences in a variety of sizes and floor plans, ranging from a one bedroom apartment to an apartment with two bedrooms and a den. Square footage ranges from approximately 590 to 1200 square feet. Click here to see floor plans.
Can I personalize my home to suit my preferences?
Yes! Residents take pride in furnishing and decorating their apartments to reflect their tastes. With approval from management and for an additional cost, you can paint and make other select changes to customize your home.
Is medical care available?
There are no medical services provided by Acacia Village. Acacia Village residents need to continue to coordinate their own medical care. There is a local mobile medical service that provides scheduled home appointments in the comfort of your own apartment. The Utica area also has two hospitals as well as numerous medical specialty services available.
Do I have to pay an entrance fee to move in?
No. There is no entrance fee. Acacia Village is a rental retirement community, which means you do not have to invest a hefty entrance fee to live here. Your assets remain intact, and most residents find living here is more affordable than staying in their previous home. One very reasonable monthly fee replaces all the costs of home ownership - taxes, homeowners insurance and mortgage payments, upkeep, maintenance and repair bills, lawn and snow removal services, utilities - plus it includes all of Acacia Village's amazing amenities and services.
Is a security deposit required?
Yes, a security deposit equivalent to one month's rent is required when you move into Acacia Village. The security deposit is refundable if you move out, if not applied toward unpaid fees or damages and the rental agreement is not broken.
Is the monthly fee subject to change?
Monthly fees are reviewed annually by the Board of Trustees and management and may be adjusted based on actual operating costs. Costs are carefully managed, and fees reflect the lowest feasible rate to maintain sound financial practices and the high quality of our services. A 30-day written notice is provided to all residents in advance of any monthly fee increase.
Are pets allowed?
Yes, cats and small dogs are welcome at Acacia Village with payment of an additional pet fee required at move-in.
Does Acacia Village have a smoking policy?
Yes. For the health and wellness of our residents, staff and visitors, the entire Masonic Care Community campus, including Acacia Village is tobacco free. This includes all apartments, campus buildings, inside and outdoor common areas, parking lots and the entire 400 acre campus. All are asked to refrain from smoking in vehicles while on our campus.
How can I learn more?
The best way is to come for a visit! Tour our campus, sample our cuisine, meet some of our residents, and see why Acacia Village is an ideal place to live. Contact us today.
(315) 798-4775 | (800) 593-3353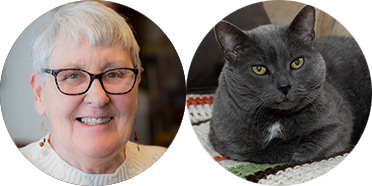 "My 2 feline companions, Nelly and Hitchcock, like the apartment as much as I do. When the weather is warm, they lounge on the balcony and bask in the sun. I'm very glad I chose to move here."
- Charlotte Gorsky, Acacia Village Resident
I'm interested in learning more about independent living.
I want to meet a member of your team and tour the beautiful campus.
 I have questions about life at Acacia Village.