Scheduled Transportation for Running Errands or Going Out for Some Fun!
We have regularly scheduled transportation to give the opportunity to head out to one of our local shopping malls or grocery stores. If you have an errand to run or some shopping to do, you can leave the driving to us.  In addition, there are numerous planned excursions during the year to so you can visit the local popular attractions or enjoy a fun recreational trip with your friends. You might want to go to a local art museum, take a boat ride on the Fulton Chain or Erie Canal; see an opera in Cooperstown at the Alice Busch Opera Theater, visit the Wild Center in Tupper Lake, attend a Broadway show at the Stanley Performing Arts Center, or just head out for an ice cream cone with friends. We make sure that our trips are fun and you won't have to worry about driving, parking, or finding directions.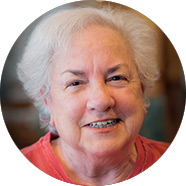 "I enjoy the privacy of my own apartment but I love to go on scheduled outings whenever possible.  We go to the Farmers Market in Clinton, The Marquee Cinema in New Hartford, and The Stanley Theater in Utica and explore restaurants from Cooperstown to Old Forge. I also stay active by Line Dancing twice a week."
- Carol L., Acacia Village Resident
I'm interested in learning more about independent living.
I want to meet a member of your team and tour the beautiful campus.
 I have questions about life at Acacia Village.