We Take Care of the Buildings, Grounds, and Appliance Repairs
Our professional maintenance staff will attend to all appliance repairs, as well as building and grounds maintenance, leaving you free to enjoy your leisure time. Light housekeeping every other week is included in your monthly service fee. You'll find it a refreshing change when someone else is taking care of your "to do" list for you.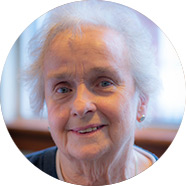 "I feel so relaxed here. I'm free from the worries that come with owning a house. The first time someone came to clean my apartment I said Wow, I feel like a little Queen. "
- Pat Paquette, Acacia Village Resident
I'm interested in learning more about independent living.
I want to meet a member of your team and tour the beautiful campus.
 I have questions about life at Acacia Village.