Independent Senior Living Near You

Moving into senior living doesn't have to mean moving away. When you decide that it's time to relax and enjoy the easy living a retirement community can offer, why not consider The Neighborhoods at Acacia Village?
Conveniently located near you, Acacia Village allows you to continue to enjoy all the Mohawk Valley has to offer, in a way that has your relaxation and comfort in mind. You won't have to move far from family, or the things you enjoy like area restaurants, theater or other entertainment and sports venues. In fact, we make it easier for you to find the time for all those area activities that you love. You'll be able to enjoy worry-free retirement living, close to home, when you stay with us at Acacia Village
Choose Acacia Village for Senior Independent Living conveniently located near: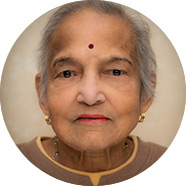 "I appreciate the Independence that we all have here. Everyone is respectful of one another.  If there is one decision that I would have made differently in my life, it would have been to have moved here 5 years earlier than I did."
- Dr. Ann Menon, Acacia Village Resident
I'm interested in learning more about independent living.
I want to meet a member of your team and tour the beautiful campus.
 I have questions about life at Acacia Village.