Check What You Can See and Do in the Mohawk Valley!
The theater, the beauty of the Adirondacks, the convenience of living in Central New York; there are a host of places to go and things to do.
Central New York has plenty to keep you busy!

The Stanley Performing Arts Center
The Turning Stone Casino
Vernon Downs Harness Racing and Casino
The Munson Williams Proctor Art Institute
The Baseball Hall of Fame in Cooperstown
The Utica Zoo
The FX Matt Brewery
The Rome Capital Theater
Our region has a wide variety of restaurants
Here are just a few that are within 2 miles of Acacia Village:
The Willows of Utica
900 Culver Ave, Utica
Marr-Logg House
1130 Culver Ave, Utica
Delmonico's Italian Steakhouse
147 North Genesee Street, Utica
The Acropolis Greek Restaurant
621 James Street, Utica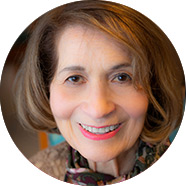 "I moved here from New York City and have found that I can still do many of the same things I enjoyed there. I go to the Opera at MWPAI, Broadway Theater League shows at the Stanley and I take dance classes with a local Tango group and at MVCC.  I also love to travel and know that I can just lock the door and go with no worries."
- Yvette Parsi Lebetkin, Acacia Village Resident
I'm interested in learning more about independent living.
I want to meet a member of your team and tour the beautiful campus.
 I have questions about life at Acacia Village.