Nothing can compare to a personal tour of Acacia Village but please enjoy this video tour of our wonderful facilities. We know you will like what you see.
For further information or to arrange a personal tour, please contact us.
(315) 798-4775 | (800) 593-3353
Acacia Village
2160 Bleecker Street
Utica, New York 13501
Amy Falvo
Director of Acacia Village
Kelley Blidy
Property Manager
Linda Rae Avolio
Senior Living Community Relations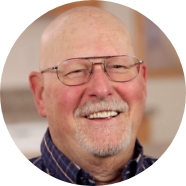 "One of the joys of being here is the comfort of being amongst friends."
- Tom Smedley, Acacia Village Resident
I'm interested in learning more about independent living.
I want to meet a member of your team and tour the beautiful campus.
 I have questions about life at Acacia Village.