Waterfront Senior Living in Central New York
Waterside Cottages at Acacia Village can provide you with everything you need, in the single home unit you want. Overlooking a beautiful lagoon, Waterside Cottages are the only retirement living homes on the water. All amenities are included with your monthly fee, and provide you with the relaxed, easy living you've dreamed of.
Outside, you will enjoy beautiful landscaping and well-appointed lawns. And in the winter, you'll be able to get out and go without a thought, because your driveway will be plowed to perfection. The best part? These services are all done for you as part of your monthly fee, so you have more time to enjoy your home. Whether you're entertaining friends, or just relaxing on the screen porch with a good book, life at Waterside Cottages will be one of enjoyment, comfort and leisure.
Inside, you'll enjoy a life of luxury and comfort. The open-concept floor plan provides a flowing space for entertaining guests. Or, relax on your screen porch, enjoying all the beautiful views your cottage has to offer. With features like modern appliances, quality flooring, bay windows with window seats and more, you'll find that your Waterside Cottage is more than just a home – it's your dream home!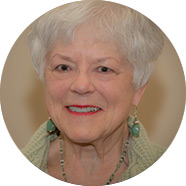 "We've made so many close friends here that we feel like family. My husband and I enjoy the fact that we didn't have to pay a big down payment to live here. We pay rent and are in control of our own finances. Plus, I love to swim and I exercise in the pool almost every day!"
- Penny Smedley, Acacia Village Resident
I'm interested in learning more about independent living.
I want to meet a member of your team and tour the beautiful campus.
 I have questions about life at Acacia Village.