Why Choose Acacia Village for Your Retirement Needs?

For a consultation,
call or click here:
(315) 798-4775
(800) 593-3353
Retirement should be a time of rest, relaxation and enjoyment. However, many seniors find the burden of home ownership can often take some of the fun out of retirement living. Maintaining a house, lawns and landscaping is never easy, and can become even more difficult as people age. That's the reason why many people decide to move to a senior living facility once they reach retirement age. In fact, more baby boomers are choosing the retirement community life in order to enjoy more choices, flexibility and a catered lifestyle.
Of course, a common objection to moving into a retirement community by many seniors is, "Will it provide me with the amenities I seek without taking away my independence?" Seniors today are healthier, more active and enjoy living independently, and it's important that the senior living community they move to accommodates these factors. It's important to keep in mind that no two retirement communities are alike, however, and some offer a remarkable list of amenities that can make senior living an amazing experience.
One such retirement community is Acacia Village. Nestled in the beautiful Mohawk Valley, Acacia Village offers senior living at its finest. We provide independent living for the active adult ages 62 and up, for one affordable monthly fee that replaces the costs of home ownership and includes a vast array of amenities and services that are key to an ideal lifestyle. Acacia Village is comprised of luxury apartments that include utilities, housekeeping, maintenance, 24-hour security and flexible meal options. But even more than that, our facilities offer incredible amenities that you simply won't find elsewhere.
Acacia Village's retirement community was created with the active senior in mind.
When you choose to live with us at Acacia Village, you'll find many amazing amenities included in your monthly fee that will make retiring with us a pleasure. We offer:
A complete fitness center
A heated indoor pool, spa and sauna
A variety of fitness classes
Designated room for billiards, cards, arts and crafts
A full library with Internet access
A woodworking shop
An 18-seat movie theatre
Nature trails, ponds and resident gardens
Scheduled transportation to and from shopping and activities
Wi-Fi access throughout community center and apartments
Onsite notary public
Copy and fax machines
Not to mention, we offer dining, catering, spaces for private parties and functions, a unisex beauty salon, covered parking garages, dry cleaning, and assistance with chores like sewing and postal needs.
When you live with us here at Acacia Village, you'll love the attention we pay to the smallest detail, but more importantly, you'll love the freedom and independence you'll experience. Whether heading out to one of our wonderful local restaurants and theatre venues for dinner and a show, taking in the natural beauty of our surroundings or just staying in and enjoying a card game with friends, you'll find that life at here meets all of your needs – and provides for all of your wants as well. Enjoy the good life when you retire – join us at Acacia Village!
Let us walk you through all the benefits of independent living at Acacia Village – call for a personal visit and consultation at 315.798.4775.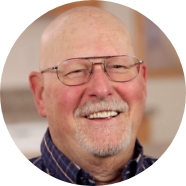 "One of the joys of being here is the comfort of being amongst friends."
- Tom Smedley, Acacia Village Resident
I'm interested in learning more about independent living.
I want to meet a member of your team and tour the beautiful campus.
 I have questions about life at Acacia Village.