It's Time to Give Up Your House
IT'S TIME TO GIVE UP YOUR HOUSE BUT WHERE TO YOU GO?

To learn more
about independent living,
call or click here:
(315) 798-4775
(800) 593-3353
So, you've considered selling your home and moving to a retirement community in Utica, New Hartford, Clinton, etc. Which one is right for you? All Independent Living facilities offer different amenities and activities depending upon which senior living facility you choose. The one thing that they all have in common is that you need to be independent. What does that mean? You need to be able to perform the activities of daily living on your own. If you need assistance or help with living skills, like bathing, showering, dressing, medications, or personal hygiene independent living is not your best option.
Acacia Village Option
One independent living option is Acacia Village, located in Utica, N.Y. Acacia Village is owned and operated by the Trustees of the Masonic Hall. They operate the Masonic Care Community as well. Furthermore, Acacia Village is ranked in the top 10 Independent Living facilities in New York State.
ARE THERE DOCTORS ON CAMPUS FOR ME?
There are no medical services provided at the independent level at Acacia Village. Residents need to continue to coordinate their own medical care with physicians from the community. Acacia Village doesn't employ support staff such as nurses or aids to be able to offer you the assistance that you may need. There are higher levels of care available on campus where you can move to as needed where medical professionals are available to you.
AGE IN PLACE
Of course we do believe in aging in place and we don't discourage you from hiring the support staff to assist you while living at Acacia Village. You and/or your family would coordinate your care with the support staff from the community as well. But, if you already need assistance with one or more of your activities of daily living prior to moving to Acacia Village, you should consider moving to an Adult Residential or Assisted Living facility. There that care is readily available. This is less stressful for you and your family since the facility provides and coordinates the added support that you need.
WHICH IS THE BEST FIT FOR YOU?
We encourage you to check out all of the available living options and communities in the greater Utica area before making your final decision to any move. It is very important for you to pick the best option to fit the lifestyle that you would benefit from the most. There are several communities nearby in Utica, New Hartford, Clinton and Rome for you to compare and make an informed decision.
First make a list of the things that are important to you. Which community offers most or all of the items on your list?
• Meals – Do they offer the option of purchasing breakfast, lunch, and dinner? Does the facility have flexible meal plans?
• Activities – Do they offer the activities that you would most enjoy like book clubs, exercise, swimming, and chorus?
• Transportation – Do they offer any scheduled transportation to grocery stores and other trips? Do they charge a fee for use of their transportation?
• Safety and Security – Is there a staff member in the building 24/7? Is there an emergency system for fires and emergency calls? Are the entrance doors locked in the evening?
WHAT ACTIVITIES ARE OFFERED?
All communities will provide different activities for residents, but you can be sure there will be a wide array of social gatherings, classes, special events, and other opportunities to enrich your life. Make sure that the place that you choose offers what appeals to you the most. The community activities in which you participate can provide a sense of purpose, reignite a passion, or allow you to learn something totally new and make new friends along the way.
ACACIA VILLAGE ACTIVITIES
At Acacia Village we have many options to help you stay fit and stimulate your mind. Take a swim in our beautiful heated indoor pool, enjoy the spa or sauna, as well as attend the water fitness class. Take a stroll along one of our many paved paths on our beautiful 400 acre campus. Perhaps weight training is more your cup of tea. Stop and work out in our "Wellness Center". Or if you prefer to exercise in a group, we have organized classes such as exercise with hand weights, Chair Yoga and Tai Chi.
What else can you do at Acacia Village? You can play trivia, cards, bingo, poker, and mah jongg. You can attend bible study, go on trips, watch movies, and have your own garden. Moreover, if there is something you like to do and we don't already do it, let us know. We are always looking for new ideas.
It can be difficult to know which community is most appropriate for your needs. For mature adults who are able to live independently but sick of home upkeep and chores, independent living is probably the best choice. We invite you to check us out!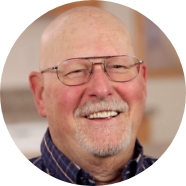 "One of the joys of being here is the comfort of being amongst friends."
- Tom Smedley, Acacia Village Resident
I'm interested in learning more about independent living.
I want to meet a member of your team and tour the beautiful campus.
 I have questions about life at Acacia Village.