CAMPUS UPDATES: Purposed Construction
CAMPUS UPDATES:  PURPOSED CONSTRUCTION

For questions or concerns,
call or click here:
(315) 798-4775
(800) 593-3353
You've probably heard about our upcoming expansion plans to develop more independent living options in Utica.  Many of you called to let us know that you'd like to be kept up to date on future plans.  First you should know that the New York Masonic Fraternity had extensive research done to help decide the best location in New York State to build.   Besides Utica, Rochester and downstate locations were considered before the final decision was made to build in central New York.  We don't currently have a set timeline and are still in the planning and design stage.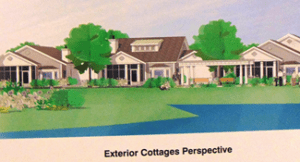 The Board of Trustees and the management of Acacia Village are meeting with SFCS.   SFCS is an architectural firm that specializes in designing Senior Living Communities. They have the proven engineering and interior design experience needed to work collaboratively with our staff in the design process.
In addition to building new structures, SFCS plans to update our existing Acacia Village Community Center to accommodate our growing population. They are currently proposing another connecting villa style apartment wing, cottages and garden homes.  Soon they will be bringing their plans and pricing to the Board of Trustees to exam the financial feasibility of each piece moving forward.
Furthermore, as well as the updates to Acacia Village, we are also very excited about a year round campus greenhouse project initiated by the current Grand Master William Sardone.  The hope is to provide the very freshest food possible for a farm to table experience for our residents. The plan is to have the greenhouse completed by 2020 while Grand Master Sardone is still in office.
We are excited about our future here and will continue to keep you up to date on our progress.   If you haven't visited our beautiful village, give us a call and schedule a tour and lunch on us! (315) 798-4775.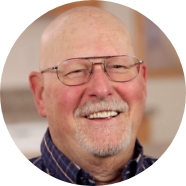 "One of the joys of being here is the comfort of being amongst friends."
- Tom Smedley, Acacia Village Resident
I'm interested in learning more about independent living.
I want to meet a member of your team and tour the beautiful campus.
 I have questions about life at Acacia Village.