Looking for Senior Housing? See This Complete List of Options
When you're a senior, all the housing options can make the process of relocating or downsizing overwhelming. That's why we made this complete overview of retirement and senior housing options. We want every senior and their families to be aware of the multitude of housing options available to them. From the most active individuals to those who need 24-hour assistance, there is a place to call home. In this article we cover seven different types of retirement and senior housing options.
Aging in Place
55+ Community
Independent Living
Adult Residential Care
Assisted Living
Residential Care Home
Nursing Home
1. Aging in Place
If you're in good physical and mental health and capable of handling all your daily activities, then you may enjoy aging in place. Living at your current home is the most independent senior housing option of all. You're still responsible for all your daily activities and social life. Companies and individuals exist who can provide home care at the residence for assistance with almost anything.
2. 55+ Community
Perhaps you want to maintain the independence of aging in place but want to surround yourself by others with similar life experience. For this purpose, 55+ communities and senior apartments exist as age-restricted housing options. In these retirement living options you're still responsible for all your daily activities. As with any living option, home care is available for more assistance.
3. Independent Living
Independent Living (may be designated as a 62+ community) is a happy medium that combines an active lifestyle with nearby assistance. Help is available for daily tasks such as cooking, house maintenance, and transportation. If you live in this type of retirement community then you also enjoy planned social activities with your neighbors. Health services aren't provided on-site, though home care is an option.
4. Adult Residential Care
Adult residential care is for seniors who want to maintain their independent lifestyle but may need a little extra care. It provides a mix of services, activities, and amenities to address an individual's moderate health care needs. Rooms may be private or semi-private, and 24-hour assistance is available for help with daily living.
5. Assisted Living
Similar to adult residential care, assisted living is for individuals who can live mostly independently but need additional assistance with at least one of the activities of daily living, such as bathing, dressing, or using the toilet. The living arrangements are generally comparable to small apartments or hotel rooms. A staff is available 24 hours per day to provide services such as dining, medication management, transportation, housekeeping, social events, and more.
6. Residential Care Home
For seniors who wish to live in a private residence but need assistance with daily activities, residential care homes are an option. These homes are essentially assisted living, but in a much smaller setting. Think of a residential care home as a large individual home with other residents and in-home care. Residents have private or semi-private rooms. Help is available for activities such as bathing, personal hygiene, clothing, and eating.
7. Nursing Home
Nursing homes are the most supervised senior housing option. Licensed physicians, RNs, and LPNs contribute to 24-hour skilled care. Individuals with severe physical or mental illnesses who can't care for themselves will receive the best long-term care in a nursing home. All their needs are handled on site, such as meals, housekeeping, activities, health management, and more. Specialized memory care may even be available as well.
Which retirement or senior housing option is best for you depends on many factors. Generally you should consider how independent you currently are, and how independent you wish or need to be in your future home. Aspects like medical needs and social activities are some of the important considerations. Like any home buying decision, creating a list of "needs" and "wants" may be helpful in narrowing down the list. Touring potential communities or facilities may be an option as well.
At Acacia Village, the best way to learn what it's like to live here is to come for a visit! Tour our campus, sample our cuisine, meet some of our residents, and see why The Neighborhoods at Acacia Village is an ideal place to live. Contact us today at (315) 798-4775 or (800) 593-3353.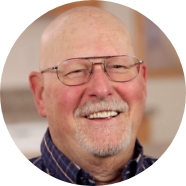 "One of the joys of being here is the comfort of being amongst friends."
- Tom Smedley, Acacia Village Resident
I'm interested in learning more about independent living.
I want to meet a member of your team and tour the beautiful campus.
 I have questions about life at Acacia Village.