Senior Living Communities in Whitesboro, NY

If you've been considering making the move to a retirement village, then you likely have explored your options and found that there are many senior living communities in the Whitesboro area. You should know, however, that Acacia Village is different. We strive to provide active seniors with a premier senior living experience, and have created a beautiful community for active adults who do not require assisted living, but would like to be worry-free when it comes to home maintenance. At Acacia, we offer all the amenities and services needed for the best, most independent lifestyle.
These amenities and services help you enjoy your senior living experience with us to the fullest. You can take in the beautiful landscape that the Whitesboro area has to offer, enjoying our expansive lawns, patios and gardens. Or, why not relax in our heated indoor pool and Jacuzzi area? And when you stay with us, cooking is completely optional. Our apartments are well appointed with full kitchens, but we also offer chef-prepared meals in our beautiful Terrace Dining Room, or breakfast, lunch or a light snack in the Acacia Café. As you can see, staying with us offers you truly worry-free senior living.
If you're looking for the best in senior living communities in the Whitesboro area, choose Acacia Village.
For a senior living community in the Whitesboro area with all the amenities you could hope for, look no further than Acacia Village. Learn more about what the benefits to life at Acacia include:
If you live in the Whitesboro area and would like to experience the very best in senior living, Acacia Village welcomes you to visit our facility. We are located at 2160 Bleecker Street in Utica, NY, and we can be reached at 315.798.4775 or toll-free at 800.593.3353. Please contact us for more information on how we can help make your retirement worry-free and enjoyable.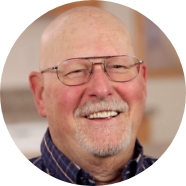 "One of the joys of being here is the comfort of being amongst friends."
- Tom Smedley, Acacia Village Resident
I'm interested in learning more about independent living.
I want to meet a member of your team and tour the beautiful campus.
 I have questions about life at Acacia Village.